Welcome to ENT Cure & Care
Professor Dr. Muhammad Rashid Zia is elected Chairman RHINOCON 2021 & Vice President of the Pakistan Society of Otolaryngology, Ear, Nose & Throat Surgery, certified ENT Specialist from PMDC, and a fellow of the College of Physicians and Surgeons, Pakistan.
Best ENT Specialist in Lahore
Professor Doctor Rashid Zia is the best ENT specialist in Lahore, Pakistan. He is the pioneer of the ENT surgical technique "Partial Vertical Laryngectomy" for cancer of soundbox " for 13 years in Pakistan. He is determined to provide the best ENT treatment to his patients in the heart of Pakistan, Lahore. He believes in compassionate healthcare and offers consultancy on all ENT-related issues. It is the excellent feedback from his patients that made him the famous ENT surgeon of Lahore.
Dr. Rashid serves as Head ENT, Jinnah Hospital, and is Professor Otolaryngology-Head & Neck Surgery from 2006 to date.
Consult regarding your ENT-related queries at clinic : 2nd floor Hameed Latif Hospital, Lahore.
Prof Dr. Rashid Zia is top of best ENT specialist in Lahore, Pakistan.

Emergency Contact

Fast Response

Follow Ups

Qualified Doctor
Best ENT Consultant in Lahore
Dr. Rashid Zia is the first Pakistani Surgeon to perform cochlear implant surgery on a child with total deafness. The successful result was presented along with the patient's demonstration of hearing and response to a mobile phone in an ENT conference.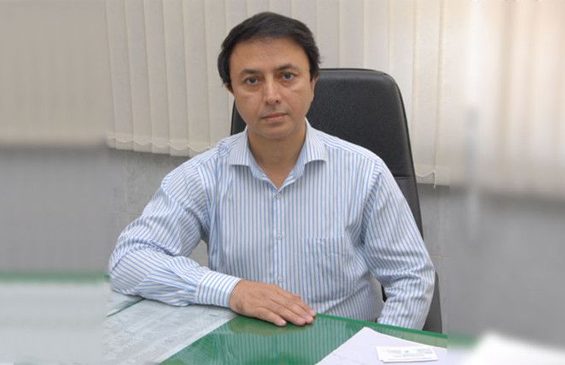 "ENT Specialist Dr.Rashid Zia" Meantime working in Hameed Latif Hospital Lahore.
ENT Care & Cosmetic Surgery
The term "Otorhinolaryngology," more commonly known as "ENT," is a branch of medical science that takes care of diagnosing and treating the 'ear, nose, and throat diseases.' Timely diagnosis of any disease is crucial as it allows for better treatment. It requires the doctor to have appropriate clinical experience and have the latest medical equipment to do so.
Over the last twenty five years, the Pakistani ENT specialists have made impressive advancements. It was made possible with the incorporation of new and latest technologies in diagnosing and treating ENT diseases. A common technique now used to look at the narrow spaces in the ENT area was made possible with fibrotic technology, which opened up a whole new room for diagnosing and treating ENT diseases.
Dr. Rashid Zia Treats these Diseases.
Removal of vocal cord polyps.
Laryngeal Carcinoma.
Arytenoidectomy.
Cordectomy.
Epiglottis.
Strictures.
Laryngeal web.
Laryngeal Polyposis.
Vaporization of tumors
Our aim can be described in three words "Excellence, Competence and Experience ". While Working in the field of medicine, we can find many new things.
Ear, Nose & Throat Surgeon In Lahore
Professor Doctor Rashid Zia is currently appointed Professor and Head of the ENT Department at Allama Iqbal Medical College, Lahore, Pakistan.
He has authored ENT informatory books, presented in various national and international
ENT conferences, and conducted workshops related to ENT awareness. Acknowledging his expertise, Dr Rashid is often invited on social platforms.
He keeps in touch with new advancements thus takes on relevant courses, workshops, and conferences at national and international levels.
To add more to his credibility, he has over a dozen publications to his name and has read several papers in various ENT conferences.
Professor Doctor Rashid Zia and his highly qualified team of ENT specialist doctors provide the best surgical treatments for all ENT diseases in Lahore, Pakistan.
During his service as an ENT surgeon, he has kept on adding to his list of qualifications.
By qualifying the membership and fellowship exams for the College of Physicians and Surgeons Pakistan after going through rigorously structured training;
not only that, he has also has attended several different workshops and conferences at both national and international forums.
Moreover, he also has many publications to his credit and has also read papers in many ENT conferences.
Years of Experience as ENT Practitioner
Free ENT Awareness Booklets- Distribution
EXPERIENCED COSMETIC AND FACIAL PLASTIC SURGEON IN LAHORE
The subspace of facial plastic and cosmetic surgeries is gaining significant popularity due to increased awareness among patients concerned about their facial appearance. This has increased the trend of getting cosmetic surgeries among patients who want to enhance their facial appearance.
Professor Doctor Rashid Zia and his highly qualified team have a particular interest in cosmetic procedures. They have successfully done procedures on many satisfied patients, including
Nasal hump removal
Augmentation rhinoplasty
Nasal tip plasty
Why Trust Professor Doctor Rashid Zia With Your Ear, Nose, Throat /ENT Surgeries?
Dr. Rashid has successfully performed approximately 11,000 + major ENT surgeries and cosmetic procedures throughout his career, from the start-up till now, with an average of 500 major ENT surgeries and cosmetic procedures per year over the last fifteen years. For the past six years, he has been involved with head and neck oncological surgeries while being a part of the surgical oncology team. Many patients have benefited from surgeries performed by him and are enjoying a better quality of life. This is reflected through their testimonials in patient satisfaction questionnaires, and this shows the level of care provided to them by his team.
Book Your Appointment With The Most Professional best Ent specialist In Lahore, Pakistan
We appreciate that you took out the time to visit our website. Do not hesitate to contact us for any queries or book an appointment for the best ENT and cosmetic consultation, surgery, and treatment in Lahore. We believe that we serve humanity with the utmost commitment and dedication through ENT treatment and cosmetic surgeries.
We Prioritize You and Your Health.. Do You?
Since, 2020 I have been facing severe problem over my forehead and its sides along with dizziness and allergy. One of my friend refer me to Prof Dr. Rashid Zia. So, on May 12th ,2021 I visited Doctor at Hameed Latif Hospital Lahore. So, I have been diagnosed with Sinus problem. He checked me well by giving a due time and answered all my queries well. So, within just 3 visits which on 10th July,2021 with the grace of ALLAH, I have got my issue resolved. He is very friendly, cooperative and experienced doctor in Lahore and my experience with him was too good. And I am completely satisfied with the doctor. So, I do recommend Prof Dr. Rashid Zia others as well.